Swindler
from bangladict.com
অর্থ - খেলোয়াড়, প্রতারক, জুয়াচোর, ছেঁচড়া, টেটন, প্রবঁচক, তঁচক, ধাউড়, জোচ্চোর, ঠগবাজ।
90th Prizebond Draw, 31 Jan 2018
Bangladesh
Officially the People's Republic of Bangladesh , is a country in South Asia. Straddling the fertile Ganges-Brahmaputra Delta, it is part of the historic ethno-linguistic region of Bengal. The name Bangladesh means "Country of Bengal" in the official Bengali language. It faces the Bay of Bengal to its south, and is bordered by India on the north, west and east, as well as Burma (Myanmar) on the southeast. It is separated from the Himalayan nations of Nepal and Bhutan by India's narrow Siliguri corridor, and is in close geographical proximity to China.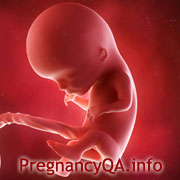 Pregnancy Care

What is your public IP?

Public Universities

Private Universities

Intl. Universities in BD
350 MP List

Local E-Commerce Sites

Banks in Bangladesh
Bangladesh Post Codes

Airlines in Bangladesh

Shahjalal Airport Arrival

Shahjalal Airport Departure

Osmani Airport Arrival

Osmani Airport Departure
Kurigram District (কুড়িগ্রাম) is located in the Rangpur Division, in Northern Bangladesh.
Area: 2296.1 square kilometers (886.53 square miles).
Population: 2,069,273
Economy: From the ancient time, Kurigram has been a land of agriculture. The major economic products are Rice, jute (called the golden fiber of Bangladesh), wheat, tobacco, potato etc. During winter season, when ground water level is usually lower than rainy season, peoples use irrigation system to cultivate several high yielding varieties of rice. Several cold storage are also adding value to the economy of this district by preserving agricultural products especially potato during the hot summer season.
10th Parliament Member(s)
Constituency
Name, Party

Kurigram-1

A.K.M. Mostafizur Rahman

Jatiya Party

Kurigram-2

Md. Tajul Islam Choudhury

Jatiya Party

Kurigram-3

A.K.M. Mayeedul Islam

Jatiya Party

Kurigram-4

MD. RUHUL AMIN

Jatiya Party (JP)
Parliament election results 2008, 2001, 1996, 1991